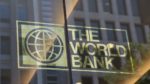 World Bank, others throw up competition for architects in low-cost housing
Following increase in natural disasters that have ravaged communities around the globe, a new search for architectural designs that will withstand such catastrophe has begun in earnest.
The World Bank, UN-Habitat, Build Academy, Airbnb, and Global Facility for Disaster Reduction and Recovery are promoting the competition that majorly targets architects around the world to develop designs for resilient, modular and affordable homes that cost under $10,000 and easy to build.
Since 1990, natural disasters have affected on average 217 million people every single year. Hundreds of floods, storms, heat waves and droughts have left about 606,000 people dead and 4.1 billion injured or homeless around the world since 1995. And it is often the poorest that suffer the most from these shocks.
With 50 per cent of the building stock required by 2050 yet to be built, cities have an opportunity to adopt better housing designs and improve the quality of construction and planning to make them more resilient.
Senior officials of UN-Habitat believe that architects and engineers can design resilient and sustainable houses that both reduce the risk of damage and enable rapid reconstruction following a disaster.
Under the competition, the units target victims of natural disasters and people living in vulnerable areas to minimize the negative impact of natural disasters, save lives and help communities recover faster.
This initiative challenges architects, engineers, designers and aid workers to reposition housing at the centre of development agendas and promote the design of resilient, modular, low-cost and sustainable homes that reduce risks caused by natural hazards.
The proposed design is expected to be constructed rapidly following a disaster, thereby promoting achievement of Sustainable Development Goal 11 to ensure by 2030, access for all to adequate, safe and affordable housing and basic services and upgrade slums.
The challenge is organized to address three possible scenarios: Island countries affected by earthquakes, storms and flooding; mountain and inland areas affected by earthquakes and landslides as well as coastal areas affected by storms and flooding.
Architects, engineers, and designers from all over the world can enter the competition as individuals or as teams. Designs may be submitted for any or all three scenarios and participants are encouraged to look beyond "fully prefabricated" housing designs and incorporate local building materials and techniques into their designs; designs could be full, partially or not prefabricated with a clear aim towards ease of construction.
The designs should incorporate climatic conditions; integration of storage tank for rainwater collection is preferred; toilets should be environmentally friendly, attached or detached and housing material should be fireproof/treatable to be fireproof
Deadline for submission of designs is November 30, 2018. There is no registration fee for participation. A reputable international jury of experts will review submissions and announce winners on 14 December 2018. Winning designs will be exhibited at the World Bank in Washington and the UN-Habitat Headquarters in Nairobi and could eventually inform the design of resilient housing or reconstruction work for World Bank-funded projects.